Integration Course Welcome to the Czech Republic (for students only!)
We would like to invite all international full-degree students to the ONLINE adaptation-integration course WELCOME TO THE CZECH REPUBLIC (for non-EU students only).
The course will provide you with important information for your stay in the Czech Republic - especially during the first months upon your arrival. You may ask questions concerning your residence legislation, visas, employment, housing, health insurance etc. The course is financed by the Ministry of the Interior of the Czech Republic and is intended for newly arrived foreigners from non-EU countries. More information about the course and the organiser is available here.
The course is going to take place online and it will be held in English. It starts at 1pm and will last about 4 hours. The course is tailored for students' needs.
Attention!
This course is not the mandatory legal course of the Ministry of the Interior that some selected groups of foreigners are obliged to complete from 1. 1. 2021!
If you belong to a group of foreigners who are required by law to take a compulsory course, or you will have this obligation in the future, you must meet this obligation at a statutory course organized by integration centers for foreigners throughout the Czech Republic, in Prague implemented by ICP (www.icpraha.com).
The topics of the course will be based on your needs (preliminary schedule is the following):
Residence legislation: visas, long-term residence permit, permanent residence permit, citizenship, travel in the EU/Schengen area, invitation to family and friends, conditions for study

Education: Czech educational system, Czech language courses

Employment: employee card, types of work contracts, how to look for a job, taxes, health and social insurance, students and employment

Business: starting a business license in the Czech Republice, residence legislation and running a business

Healthcare, health and social insurance: healthcare system in the Czech Republic, public and private health insurance

Housing: renting a flat, searching for a flat, housing contracts, fees related to rental and services, housing and residence legislation

Everyday practical life: emergencies, transportation, driving license, post office, official correspondence etc.

About the Czech Republic: Czech public holidays, customs and traditions, basic cultural overview, interesting sights and leisure time activities

Important contacts: Ministry of the Interior, Foreign Police Service, integration centres and non-profit non-governmental organizations
WHEN:
Thursday, November 4, 2021
1 - 5 p.m. (CEST)
HOW TO JOIN THE EVENT:
The link for the event will be sent to all the registered students in advance.
REGISTRATION (max. 50 people)
Reservations are made on a first-come, first-served basis.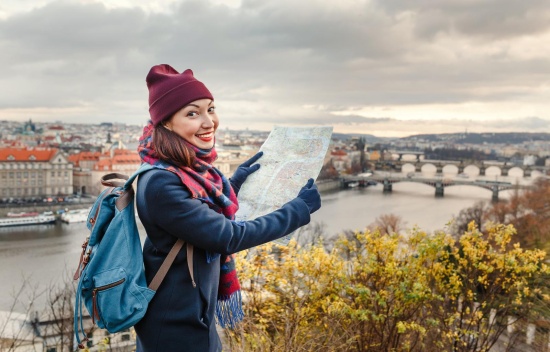 📷 Please note that the session will be recorded. It will be available to the providing institution Slovo 21 - non-governmental and non-profit organisation and also Charles University. Please contact the event organiser if you have any concerns or if you wish to be exempted from this activity.