Students Ph.D. Students Alumni Employees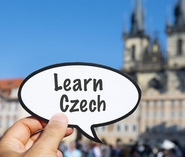 16 May 2022 – 16 June 2022
Ph.D. STUDENTS & POSTDOCS
Učím se česky. If you are a Ph.D. student who has finished the first two courses Survival Czech, or you already have basic knowledge of the Czech language, which you want to develop, join our second following up webinar. This course will focus on making plans, health, or transportation.


20 May 2022
Ph.D. STUDENTS & POSTDOCS
English is the lingua franca of the global academia. If you can present your research to the world, you gain an advantage and opportunity to become more successful. For those who are not sure about their skills, we organize this course about writing academic articles in English. You will learn how to make your text flow, what to (not) tell your readers, and how to express yourself clearly.