Check the opening hours before coming to the CU Point! Student cards won´t be issued on the 23rd. Moreover, from the 27th till 30th we will be oprerating in a limited manner only. Thank you for your understanding.
2 December 2022
Na UK vznikla nová odborová organizace, která zastupuje zaměstnance rektorátu a hájí jejich zájmy v pracovněprávních vztazích.
3 December 2022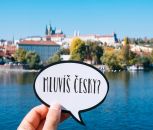 FOR EMPLOYEES
Do you want to know more than "Jedno pivo, prosím" in Czech? Don´t miss the opportunity and take the Czech language course organized by the CU SWC!
24 November 2022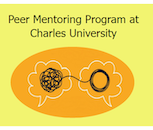 If you would like to talk to someone about your experience in academia, or you would like to be this person for someone else, sign up for our peer-mentoring program. University members of any academic stage can participate.
15 August 2022
An initiative was created at Charles University, which brings together the demands and offers of volunteering help related to the war in Ukraine. If you want to become volunteer, you can get involved.
1 April 2022
In the link here you can find the current state of accessibility of the main buildings of the Charles University and its components.
23 February 2022
We offer counselling in English, free of charge for all CU students and employees. Should you need our help to deal with your study, family, personal or other problems, you are welcome to come to our Counselling Centre for International Students.
2 September 2021
Are you dealing with a difficult situation? Thanks to the new Rector's directive, you can ask for assistance.
20 July 2021