CU Point is here for all applicants, students, employees, and graduates of Charles University.
Each year, we answer 6,000 e-mails and 3,000 phone calls. We issue thousands of student and employee ID cards, organize over 100 workshops and events, and care for a network of more than 2,200 members of the Alumni Club and about 500 students who use some of the services of the Carolina Centre. And this is not all we do.
CU Point is your principal contact point with the university.
Most of the services can be found in the spaces at Celetná 13, Prague 1. However, there are a few exceptions:
You can find more detailed information on the web pages of our services.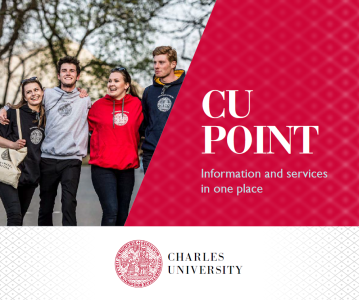 CU Point Brochure can be downloaded here (.PDF, 1,3 MB)